College library has its own importance in higher education. The college library is a rich resource center offering various facilities to students and the staff. It helps in widening the range of knowledge and information to teachers and students. Our college library has tried its level best to provide necessary material to all the components of the college and looked after the quantitative & qualitative growth in library facilities.
It has textbooks on all subjects, latest reference books, journals, periodicals, newspapers and magazines. Reading material in Hindi, Marathi and English is also available here. Its reference collection includes dictionaries, directories, reports, encyclopedias, question papers of past years, CDs and audio cassettes. A large number of books on career guidance are available to students appearing for examinations.
The library has subscribed to UGC-INFLIBNET-NLIST (online journals and books)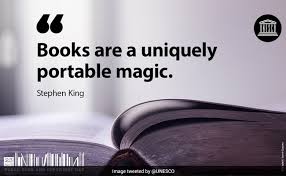 *Internet– Free Internet facility is available to students in the Reference Library & Reading Room.
*Departmental Library– Departmental Library is functional in the Department of Chemistry, Physics, Botany, Hindi & Commerce.
*Institutional Membership– The College is an institutional member of the British Council Library, the American Center Library & the Bombay Natural History Society. It is a life member of NAB-M.P.Shah All India Talking Book Centre, Mumbai
*Library Requisition Form– The Library gives freedom to all its users (staff & students) to recommend reading material (books/CDs, etc) for the Library. The Library procures the books and other reading material recommended by staff & students through Library Requisition Form or Email.
*Journal TOC Service– Academic Journals are the source of current information in various subjects. Selected Academic Journal's content pages are scanned and sent to the respective users (staff as well as students) by email as per their profile. This saves their time in searching the relevant current information from Journals.
*Newspaper Clipping Service– Newspaper Clipping on Higher Education, Current affairs, Environmental Issues, Career Guidance, MPSC/PUSC Examination, etc are preserved for the users.
*Reprography Service– Photocopying facility is available to the faculty and students.
*Scanning Service– Scanning service is provided to the faculty and students.
*Printing Service– The Library offers Printing Facility to faculty & students.
*Reading List/Bibliography Compilation– Reading List/Bibliographies are prepared as per the requisitions received from the faculty and students.
*Current Awareness Service– Newspaper Clippings on current events are displayed in the Library for the users. The faculty & staff are updated about the new facilities and acquisitions of the library through email and regular notices which are displayed on the Notice Boards.                                                
*Library Orientation & Information Literacy Programme– Library Orientation is given to all beginners at the commencement of every year.
*Library Blog– The Library has its official blog which shares the activities of the Library with its readers.
1. Every student entering the library should have a college identity card. If it is lost, the librarian must be informed in writing immediately and a duplicate will be issued.

2. The identity card and the reader's ticket are non-transferable. Misusing these will invite punishment.

3. Complete silence and strict discipline must be maintained in the library.

4. Reference books and journals will be issued to students against their identity cards for reading in the library. They are not allowed to take these outside the library.
5. Students must handle books, periodicals and other reading material with utmost care. An attempt to damage these will be strictly dealt with.

6. Every student is expected to follow the instructions given on the reverse side of the reader's ticket.

7. A fine of Re. 2/- per day will be charged if a book is not submitted on its due date. In case of serious default the fine will be drastically increased. Holidays are included while calculating fine.

8. Re-issuing a book will depend upon its demand.
Reference Library
On working days & Vacation: 9am to 5pm
Before Examination days: 8am to 5pm
During Examination days: 8am to 6pm
On Sunday: 9am to 4pm
Reading Room
On working days: 9am to 4pm
Before Examination days: 8am to 4pm
During Examination days: 7.30am to 5pm